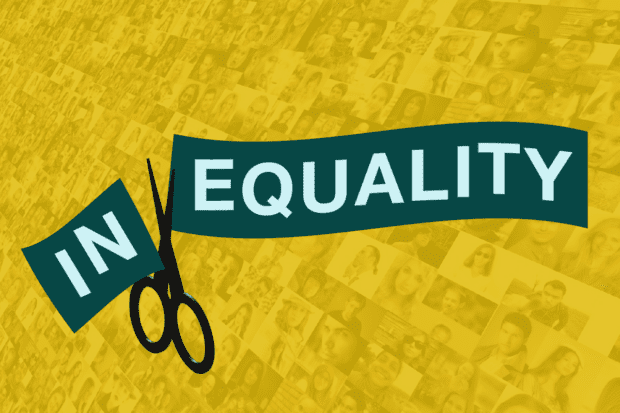 Gail Larkin, Lead HR Business Partner and lead on equality, diversity and inclusion for employees at the Planning Inspectorate reflects on the reasons behind the release of Inspectorate diversity statistics this week.  
Why is Equality, Diversity and Inclusion (ED&I) important to the Planning Inspectorate?  There is a clear business case: if you look at the McKinsey report 'Diversity Wins', their research demonstrates organisations that focus on diversity and inclusion outperform those that don't – it's that simple. 
The Civil Service is committed to becoming an inclusive employer and recognises this is important to produce a more accountable, trusted public service which makes better decisions.  Read more about the Civil Service Diversity and Inclusion strategy. 
Supporting and championing diversity
We want to be sure we are representing our customers in the best way and we feel that to do that we need to have diversity of thought and approach.   
In simple terms, the best way to understand how to support customers and employees is to talk to people who experience barriers and difficulties in everyday life due to thought not being given to their needs. 
Creating a culture of inclusion
Diversity is only part of the picture; we also need to ensure we have a culture of inclusion.  We want our employees to be able to bring their whole selves to work and provide an environment where people thrive and want to stay.   
To do this we need to create a work environment whereby we have inclusive leadership and accountability among managers, equality and fairness of opportunity, and openness and freedom from bias and discrimination. 
We also have obligations under the Public Sector Equality Duty.  
With this in mind we have developed the following priorities with accompanying targets to improve diversity and inclusion for our employees and we are working on our Public sector equality duty objectives for our customers. 
Our ED&I priorities 2020 to 2025: 
Continued analysis and understanding of our workforce diversity 

 

Reducing the Gender Pay Gap (currently at 13.1%)

 

Developing an inclusive culture 

 

Attracting, selecting and retaining our talented and diverse workforce 

 

Implementing Outreach programmes 

 
 Our annual diversity statistical release, published today (18 November 2021) gives the information about where we are now. 
What have we done so far to progress our ED&I priorities?
In September 2020 we launched our ED&I approach and plan with clear diversity targets.

 

We relaunched our existing networks for women and disabled employees and supported our employees to start two new networks for race and LGBTQ+ employees. Each network has a senior sponsor, a budget and time allocation to help the network chair to run activities, etc. We are also ensuring our networks have a voice in important decisions such as how we want to work in the future and feed into policy.

We signed the 

Race at Work Charter

and committed to accelerating change for ethnically diverse employees.

 

In April 2021 we signed up to 

Stonewall Workplace Equality Index

which is helping us develop an action plan to work towards a more inclusive workplace, not just for our LGBTQ+ colleagues, but for everyone.

 

Throughout the year we've been encouraging employees to share personal experiences or blog about things that are important to them.

 

We celebrated National Inclusion Week and Black History Month with a series of blog posts, external speakers, network coffee mornings and departmental events.

 
What's planned for the future?
We'll continue to work on our Stonewall action plan by ensuring our policies have gender neutral language and encourage our employees to become allies to our networks to ensure their work is supported.  A review of the report we will receive in January 2022 with the results from the Workplace Equality Index submission this year will shape our ongoing activities.

 

We will start outreach programmes, and look at 

positive action schemes

.

We will train our leaders to become 

active bystanders

and call out inappropriate behaviour, as well as encourage colleagues to become allies to our networks and expect our leaders to share this learning with their people.

Race at Work – we will continue our commitment to the Business in the Community Race at Work Charter and review their 

2021 scorecard report

to see what activities we need to undertake.

 

We are piloting a session with 

Human Library

which will enable 75 of our employees to 'read' a human 'book'.  This is a great way of understanding experiences of people from a diverse range of backgrounds who are open to talking about themselves and their lives. 

 

We are devising a leadership programme to develop inclusive line management skills.